Asia Pacific Financial Services Association
Local Knowledge
Global Influence for the financial advice profession
Membership
Apply to join the fastest growing global association for financial services professionals.
Certification
The International Certification & Standards Board (ICSB) governs the professional certifications and education pathways of APFinSA.
Congress
The Asia Pacific Life Insurance Congress is the largest financial services congress in the region.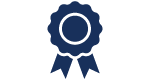 Awards
APFinSA Awards aim to celebrate the endowment and recognition among over a million financial services professionals internationally.
100,000
APFinSA Council Members represent the voice of over 100,000 financial service professionals across 11 country associations. That's a lot of local knowledge driving global influence.
The Fellow Chartered Financial Practitioner is the certification for the modern financial practitioner. More than 8,000 delegates attend the bi-annual congress, making it the largest financial services congress in the region.

Our Objectives
To help raise the insured population in Asia Pacific countries.
To salute all life insurance agents for their selfless sacrifices.
To create awareness amongst policyholders to lend a hand to agent by offering referrals.
To awaken the viewers on the responsibilities of keeping families together through life insurance protection planning.
To uplift the image and social status of insurance agent to par with other professionals.
To encourage the working population, especially young people to build a career in the life insurance industry.
Prizes
Winner: $4,000 (Singapore Dollar)
1st runner-up: S$2,000 (Singapore Dollar)
2nd runner-up: S$1,000 (Singapore Dollar)
5 Consolation Prizes S$500 each (Singapore Dollar)
Fellow Chartered Financial Practitioner
Latest News & Insights
apfinsau
Months ago, APFinSA had taken this bold initiative, through a series of short video clips that carry the important message [...]
apfinsau
Most of us hold at least one life insurance policy, be it a savings plan, investment-linked policy, a whole life [...]
apfinsau
The Association of Financial Advisers, a member country of APFinSA, has released its latest researched White Paper on Money, Well-being [...]
APFinSA member countries prescribe for their individual members the highest standard of ethical and professional conduct.